How do I change my password?
Edmodo Sokikom users see the bottom of the page

To change your password first you need to click on the button in the top right corner with your name on it. (Make sure to exit the Behaviors screen if you are there).



Then select Settings.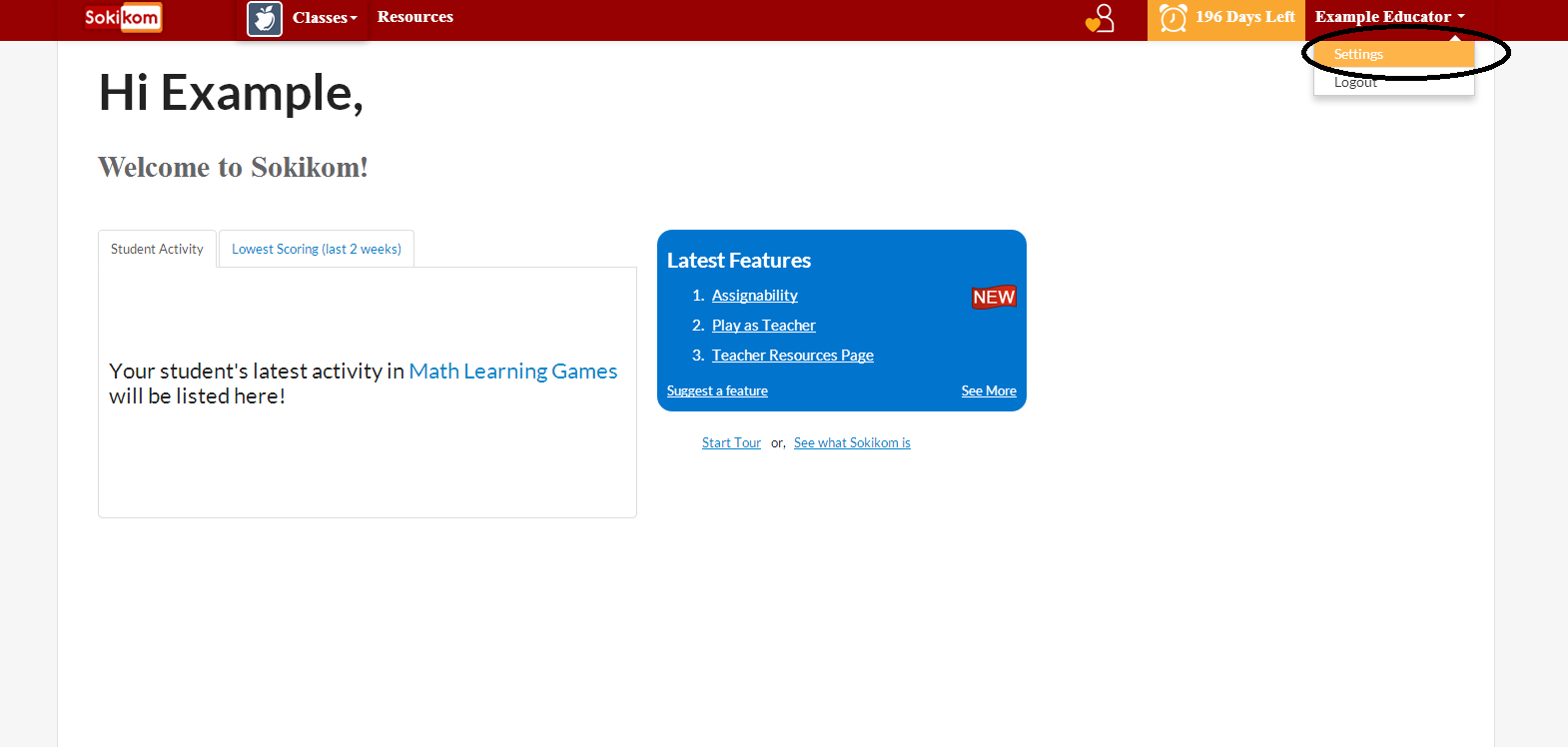 Then make sure you are in the Profile tab and click the change password button(see screenshot).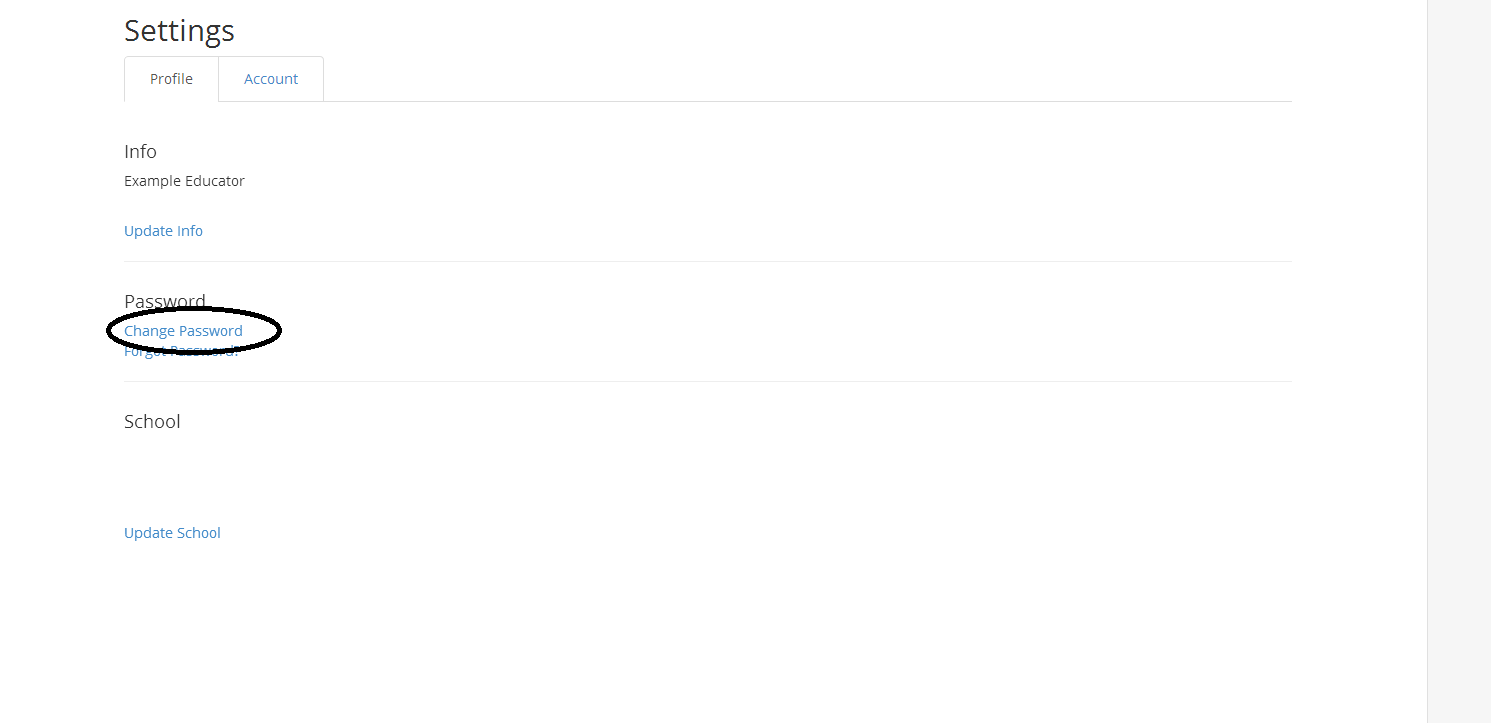 If you have any questions or 

problems 

with any account issues feel free to contact us at support@sokikom.com!