Edmodo Sokikom

users see the bottom of the page

To get to the adding a student page:

When making a class:
http://sokikom.uservoice.com/knowledgebase/articles/279437-how-do-i-add-a-class-
Then click next step

After making a class:
Click on "Classes" at the top of the teacher Home Page, and select the class you want to add a student to


On the left side of the page, click on the words "Add Students"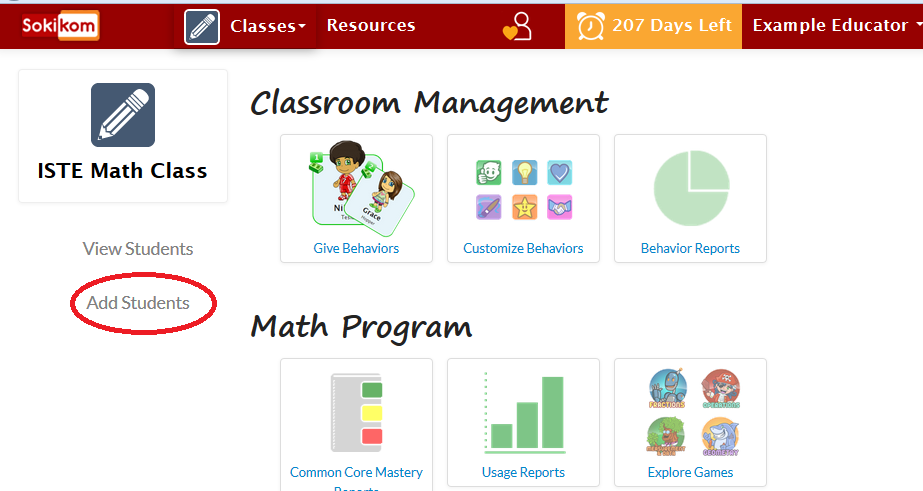 Add a Student:
On the next page add your students.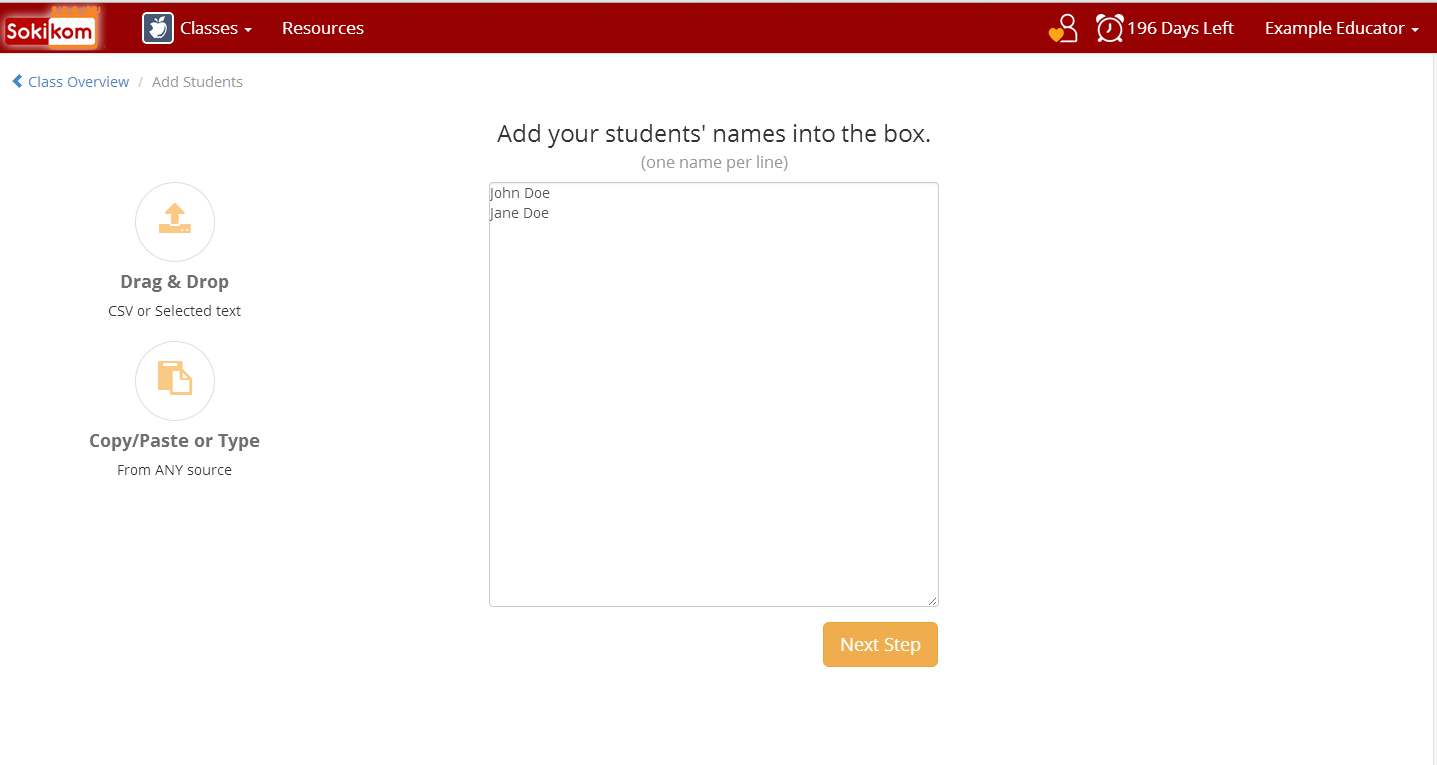 You can type in the names or drag and drop a text file or CSV.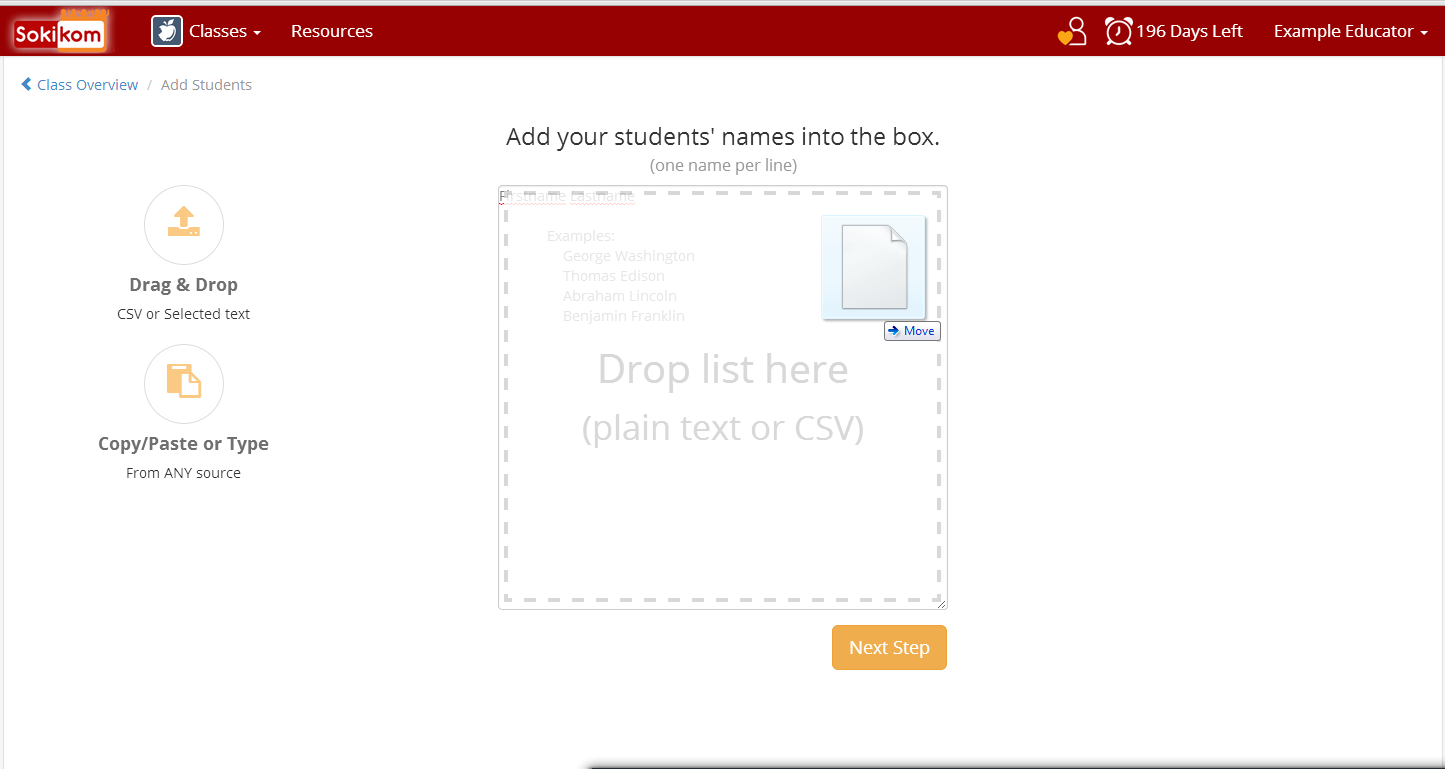 Then put them into boys and girls lists.

If you have any questions or problems feel free to contact us at support@sokikom.com!